Tuesday, June 08, 2004
The man behind The man. Larry "King" David
The Man Himself -Larry David

Click Here to read the Laugh Factory
INTERVIEW
with Larry David
Sunday, June 06, 2004
Curb Season 2 coming out on DVD shortly!
Curb Fans will be glad to know that the entire second season is coming out on DVD this month (available June 15 at
www.amazon.com
). Season 2 features classic episodes such as The Car Salesman, Trick or Treat, the Thong, The Accupuncturist, The Doll, and The Massage. Talk about your favorite episode or scene here.
Monday, May 31, 2004
Everyone Loves Curb!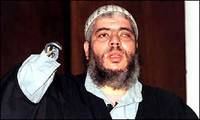 Everyone Loves Curb! Find out which episode is radical cleric Abu Hamza al-Masri's all time favorite

Blog Your Enthusiasm
This site is dedicated to the best show on the air -Larry David's Curb Your Enthusiasm. All lovers of the show will find something of interest here. please be sure to pst youtr comments about everything Curb including favorite scenes, episodes, seasons, characters, actors and trivia.